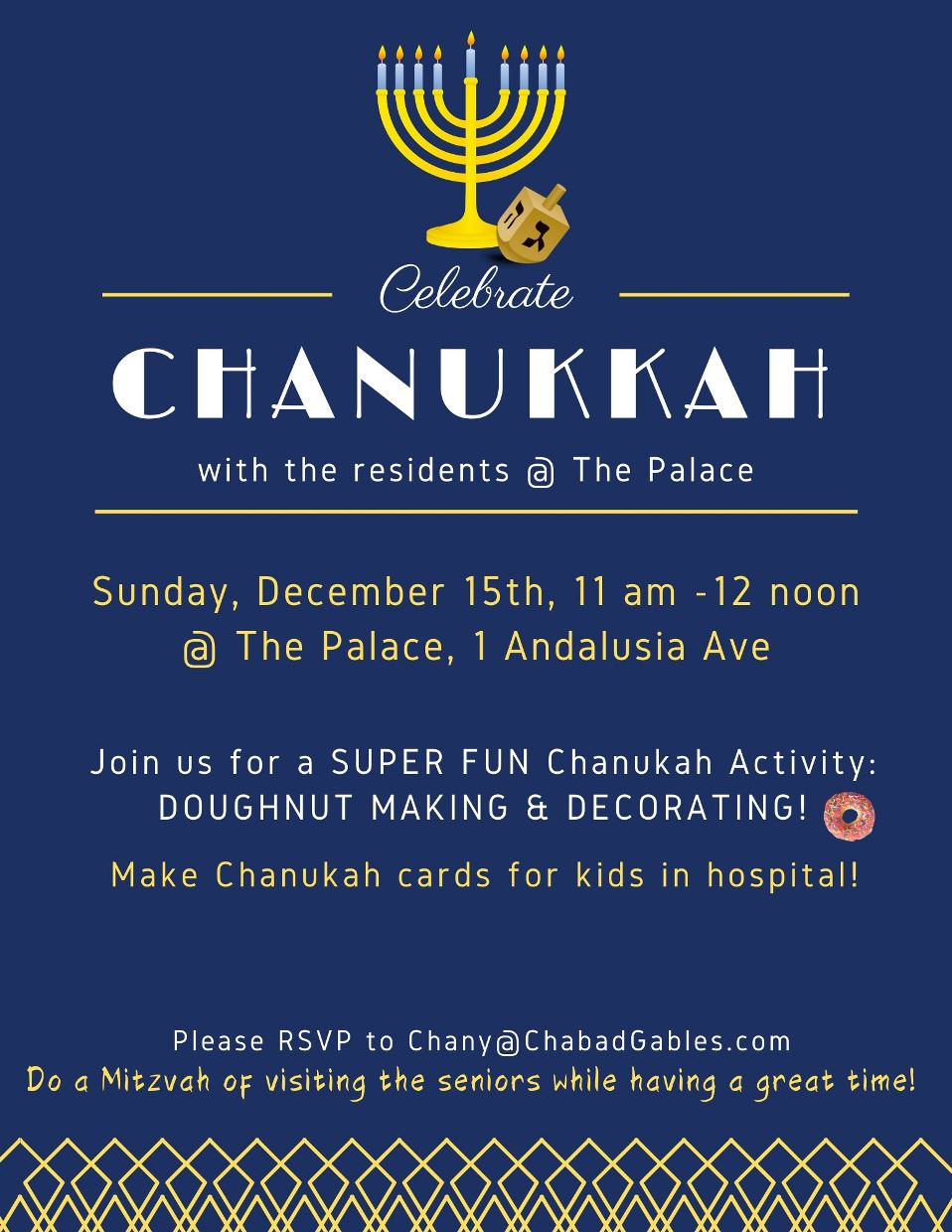 Hey Kids (and moms and dads!) Interact and get to know the AMAZING senior residents at The Palace. We will be making & decorating Chanukah Donuts! Designing Chanukah cards for kids in the hospital.
Have fun while doing a Mitzvah. All are welcome.

Next SKIP Program: Sunday, December 15th at 11:00 am -12:00 PM at the Palace of Coral Gables.
Hey Kids-Come SKIP with us as we have a blast spending time with the wonderful seniors at the Palace in Coral Gables!

Boys and girls ages of all ages (and their families) will have the opportunity to enjoy fun crafts, activities and baking projects while interacting and getting to know the seniors at the exciting pre-Holiday workshops throughout the year.
The beauty of inter-generational events is that the benefits go both ways. Studies show that children who participate in activities with older adults tend to have improved reading scores, communication skills, problem-solving skills and a positive attitude toward community service! 

All you need to do is register and meet us at The Palace of Coral Gables
to partake in this wonderful Mitzvah experience.